Oh what a year it has been! If you would have asked any of us last February if we would have guessed that for the next year coming up we would be homeschooling our children online, rescheduling our weddings once and maybe two to three times, not seeing friends or family for over a year, wearing a mask as part of our daily wardrobe, working out in our living room, well, the list goes on. This past year has been exhausting to say the least. Covid has truly effected my business as a professional in the event and hospitality industry for sure. We spent last spring rescheduling events instead of being onsite styling & coordinating them and this year, we are questioning whether we will have to do it again! While it has been a really tough time, I am trying to take a bit of time now to think of months down the road. This will end and we will go back to celebrating, we will!
Today I wanted to share a little gathering I designed and planned at the lovely 116 Pall Mall for a gathering of amazing ladies in the wedding industry, a Galentine's Wine Tasting. With Valentine's Day on the horizon, it felt like the perfect time to share a little gathering of friends and colleagues that were celebrating love and making time for yourself!
"You can't pour from an empty glass, take care of yourself first!"
After the first year's Galentine's brunch being such a hit, we decided we really wanted to plan another get together! Jen, my party partner in crime, and I thought it would be fun to have an evening event that treated us to something. WINE! Yes, an evening gathering of bubbly, wine tasting and delicious food, it was a perfect setting to gather with old friends and meet new ones. As the welcome drink wall stated, You can't pour from an empty glass, take care of yourself first. True True.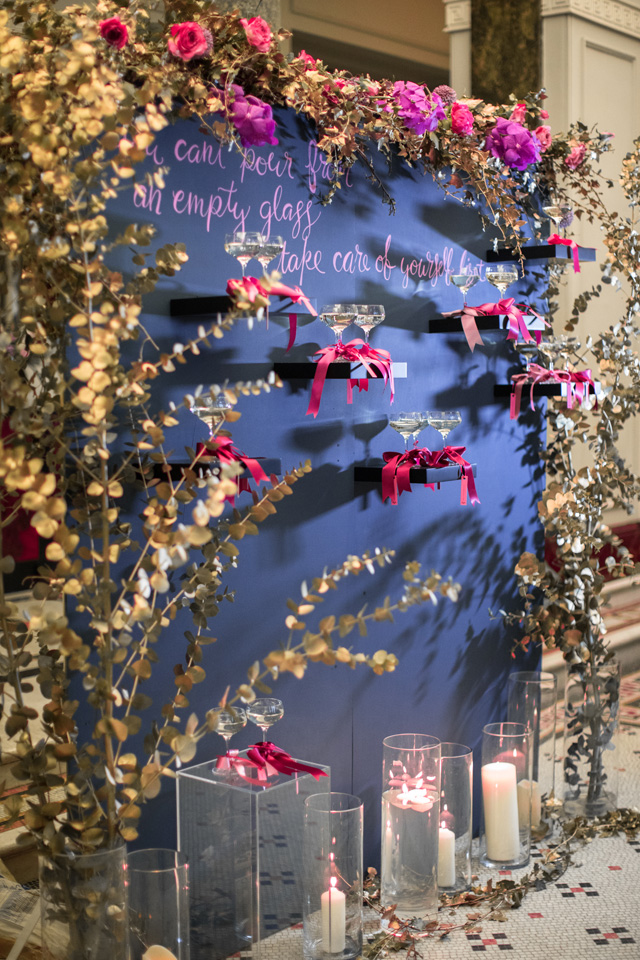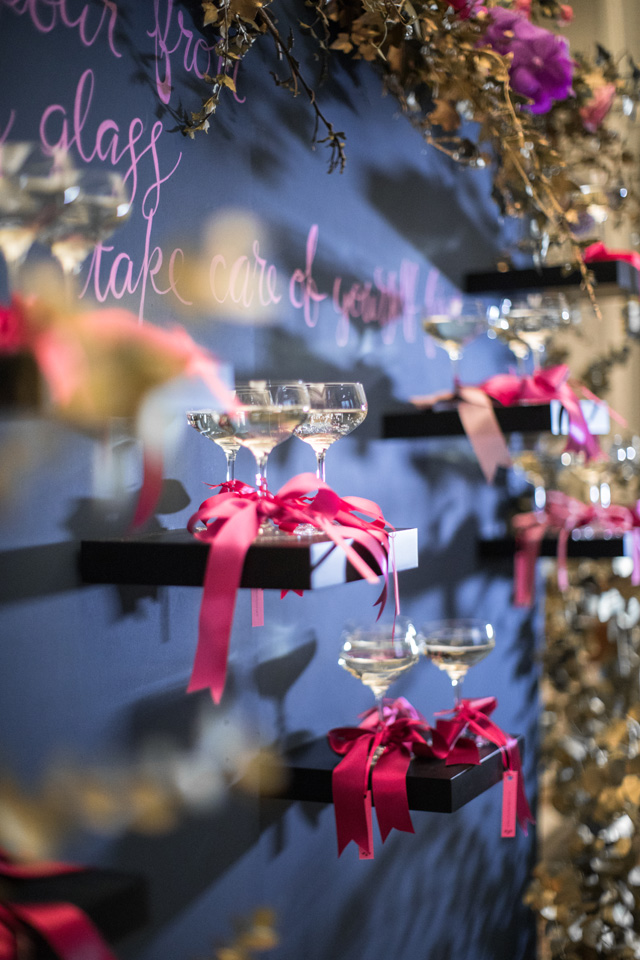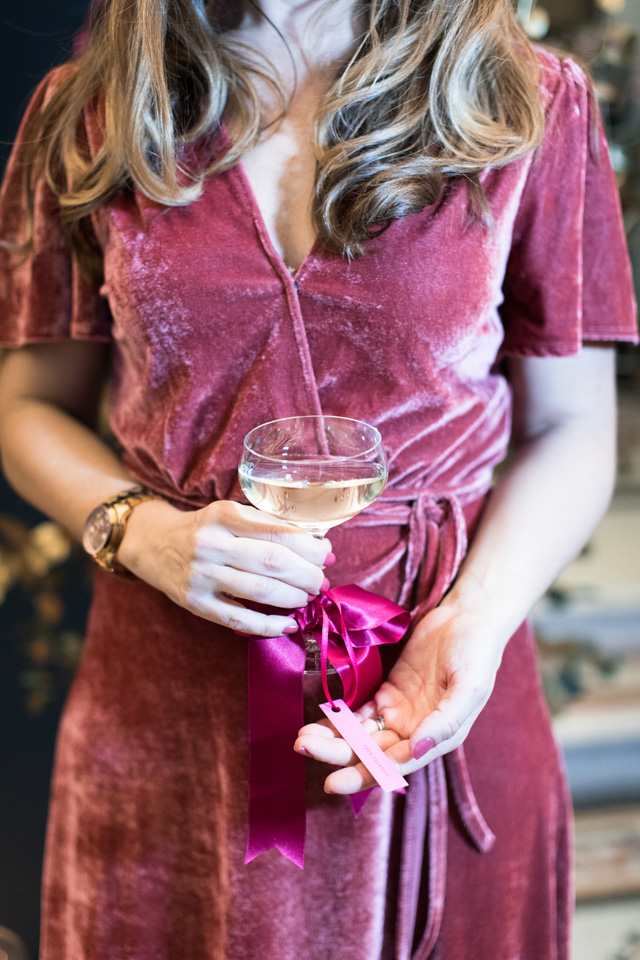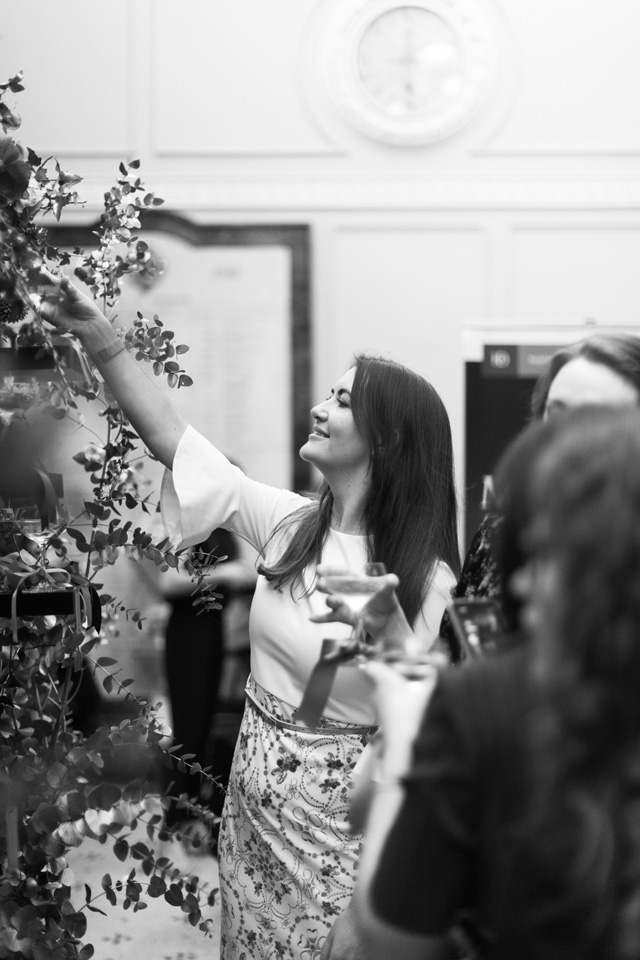 Galentine's has become a popular gathering over the last few years and I do not see it going anywhere anytime soon. Celebrating the day full of love with girlfriends is the best reason ever! This years was about indulging in things and treating yourself, so why not great our guests was a place card that doubled as your welcome drink!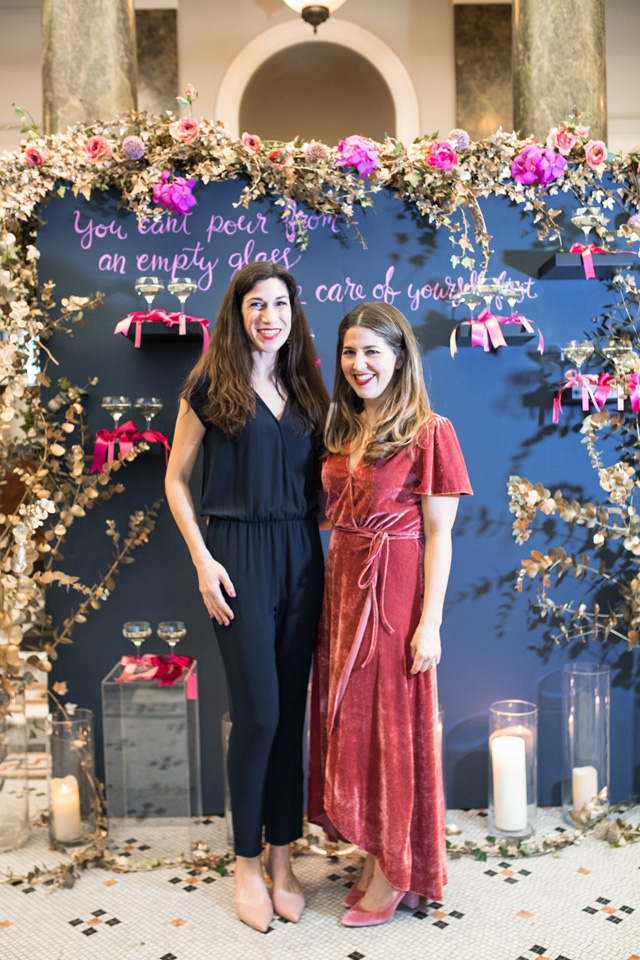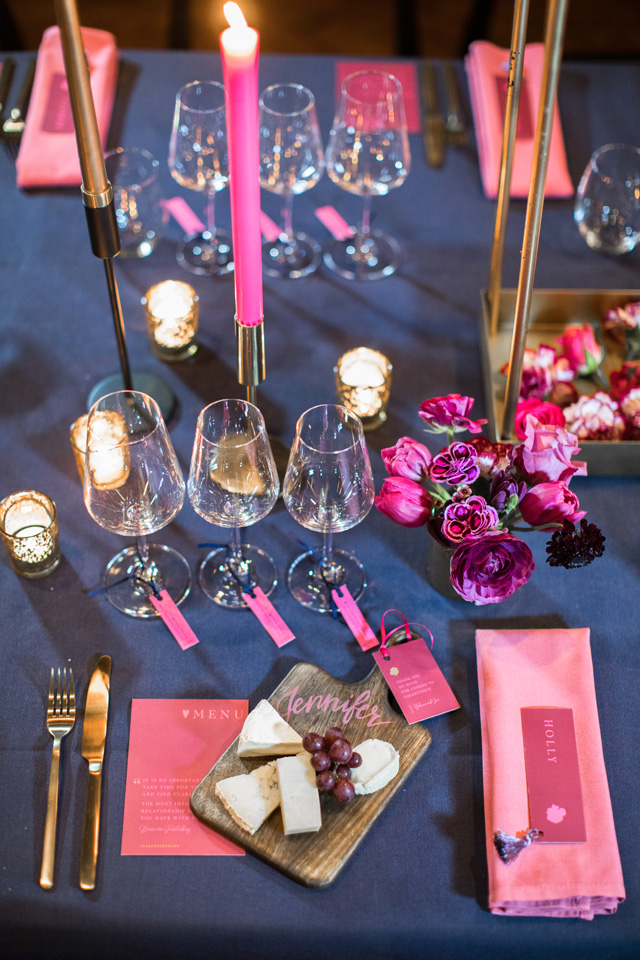 The tasting was held at 116 Pall Mall in their wine bar that is truly a hidden gem. Located in the lower level of the building, the wine bar is full of history and full of, well, fabulous wine! We added some sparkle to the table linens and topped them with bar snacks such as homemade truffle chips and rosemary madeleines and it set a wonderful atmosphere for galentine's networking.
I always LOVE the Vanity Fair Oscar Portraits that are taken after the awards show every year. This year I thought it would be super fun to set up a little "studio session"with the lovely Cecelina ! So many people want an updated headshot for their website or social media accounts, so why not make it a little different. In between tasting wines and eating desserts, every one had a chance and I think truly enjoyed it!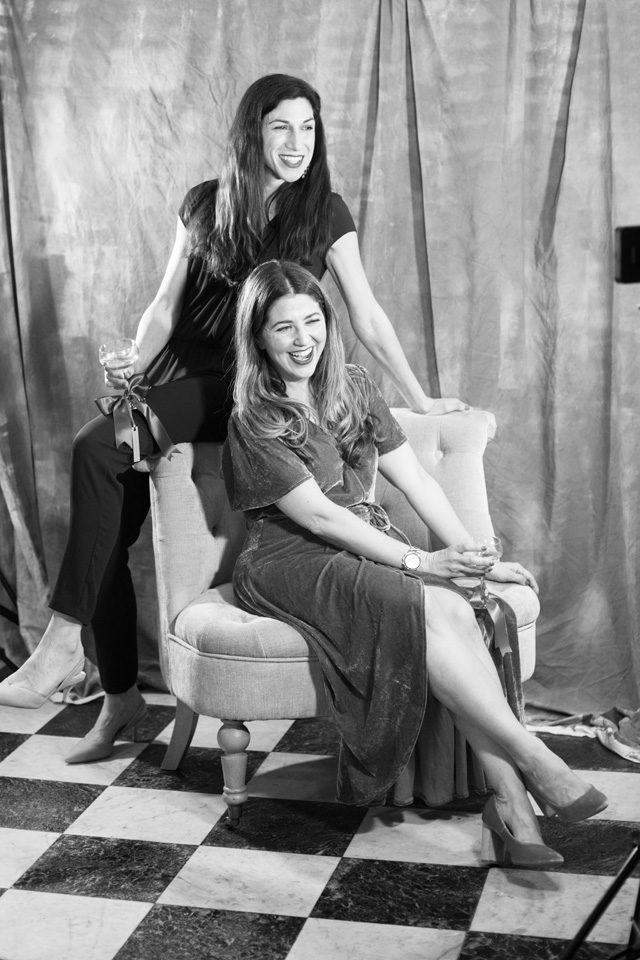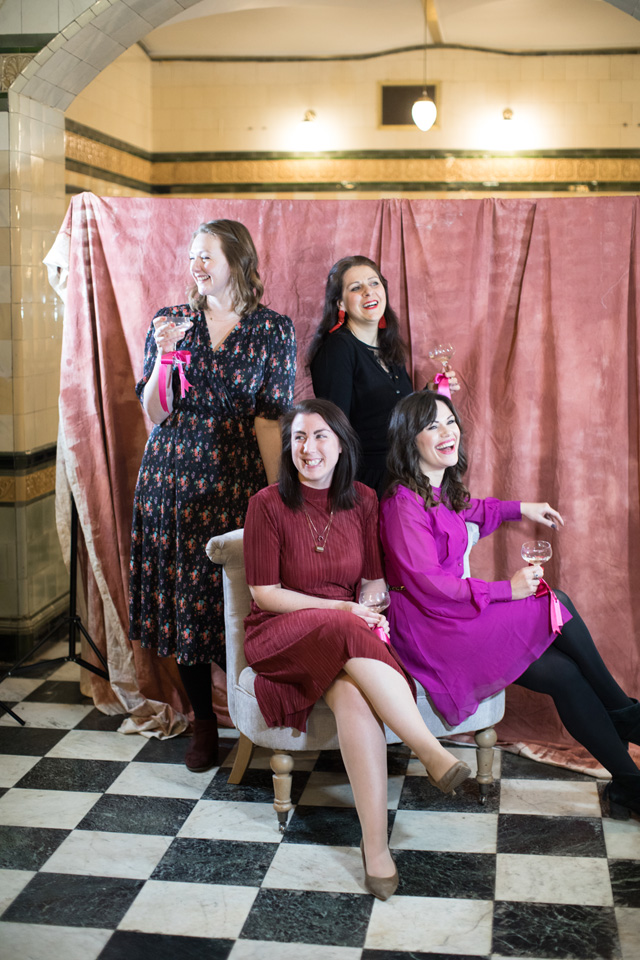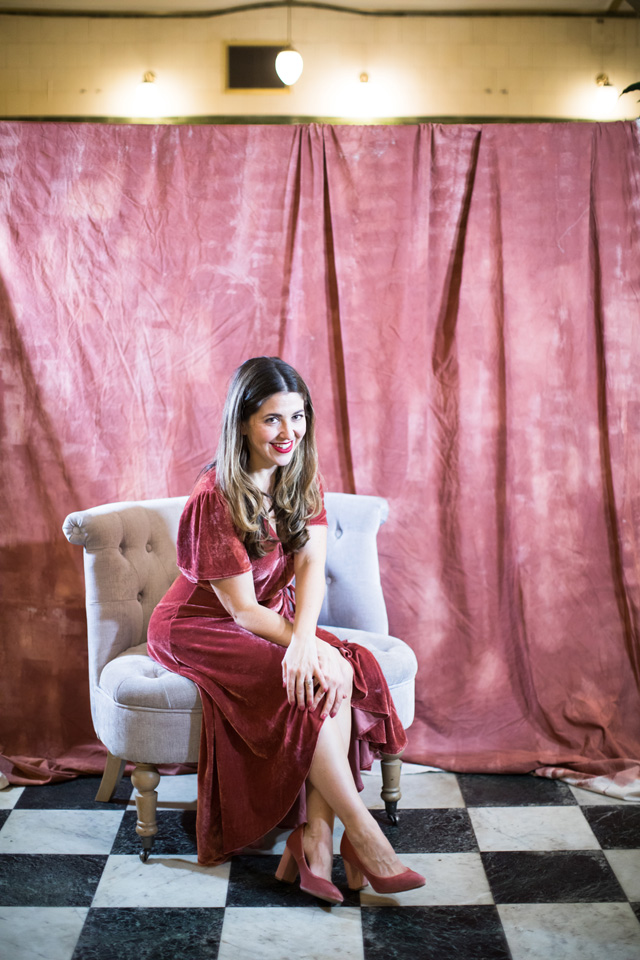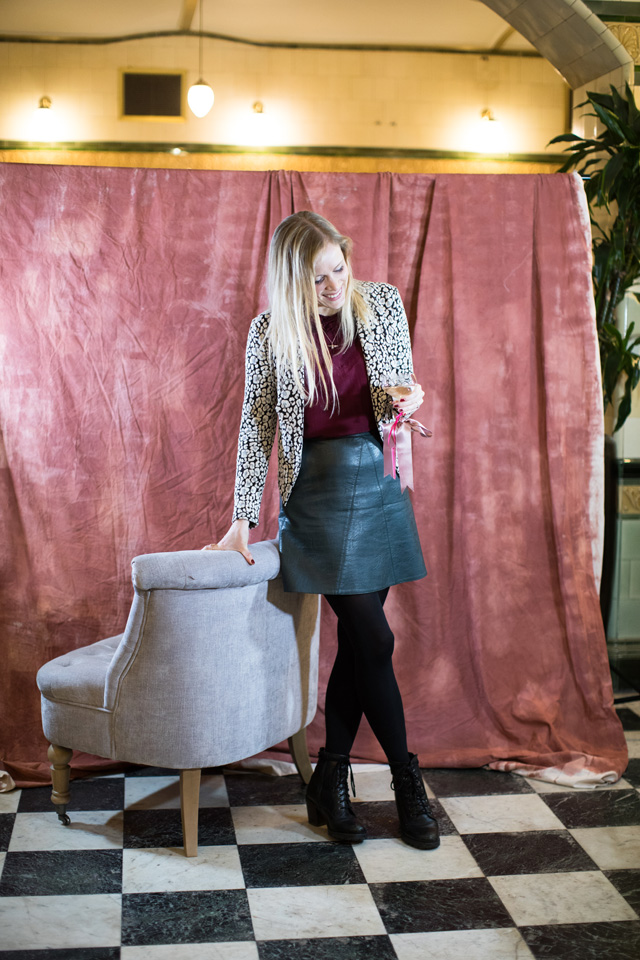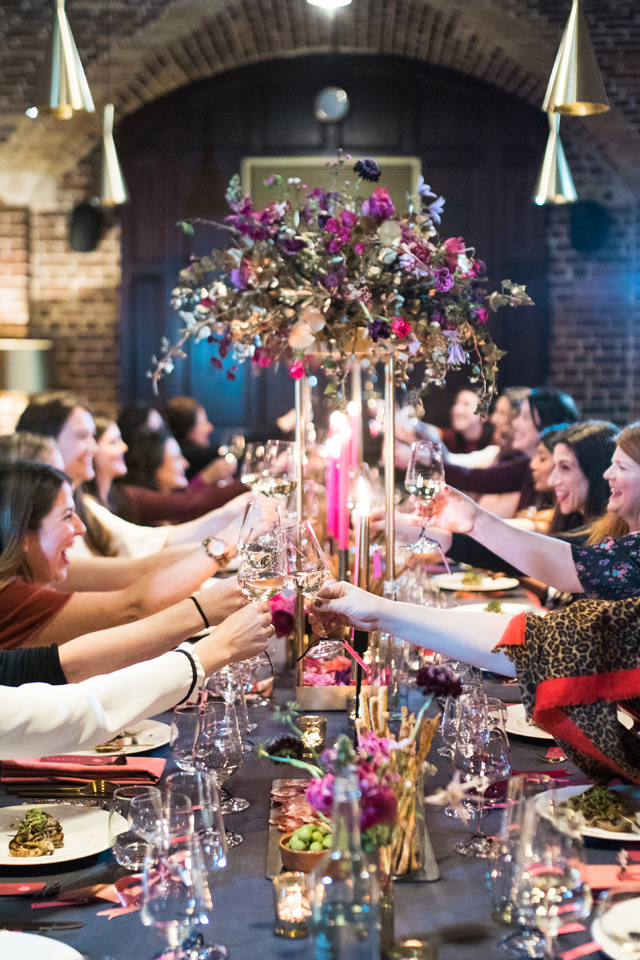 I am longing for the day when we can gather and celebrate. When we can greet each other with a big hug and clink glasses when we toast! I am longing to sit next to someone at a dinner party and not have to be two metres apart or wear a mask. All that said, for now, we are being safe and following the rules and remembering the amazing events we did get to plan. It was such a lovely evening! I look forward to sharing another Galentine's event with you, fingers crossed 2022!
xoxo Rebecca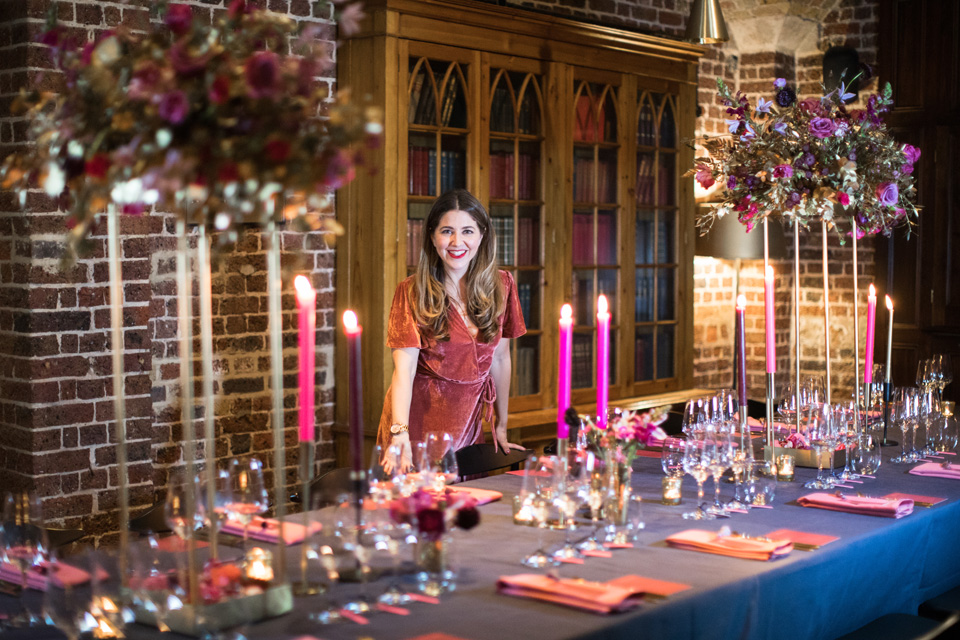 Thank you to the following for helping make this evening a fabulous affair! Photography Cecelina Photography | Planning & Styling Rebecca K. Events  | Paper Pretty Jennifer's Paper | Flowers Bloomologie | Desserts Claire Owen Cakes | Venue 116 Pall Mall | Catering Benugo @ 116 Pall Mall | Photo backdrop Sundari Designs 
Rebecca K. Events is a wedding and events company that focuses on planning and designing meaningful and stylish experiences, while allowing our clients to enjoy the excitement ahead and the event themselves. We are based in London and plan events worldwide!