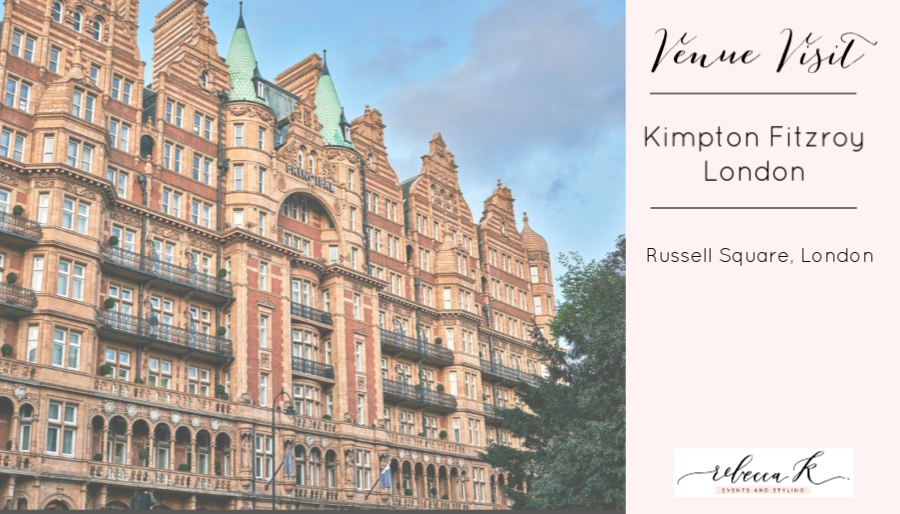 London. Oh this city that we live and work in and love! We share a lot of amazing places in London over on our instagram account that we love, but we thought it might be a good idea to start sharing them with you in a little more detail over here on the blog. I feel that sometimes people forget about London as an actual destination spot for weddings and events. Clients will often start looking at English Countryside Manors   or even locations throughout Europe or farther and forget about the amazing city that they live in, grew up in or maybe even got engaged in! Now do not get me wrong, we LOVE these other areas, but being that we are located here in London, we do have a little bit of a special place in our heart for London venues and know that there are so many gems.
First up is the "new kid"on the block, the amazing Kimpton Fitzroy London. I visited this gorgeous property last week and honestly, well I can not stop thinking about so many reasons why I love it. Continue reading for so many images and some of my top favourites of why to host an event here!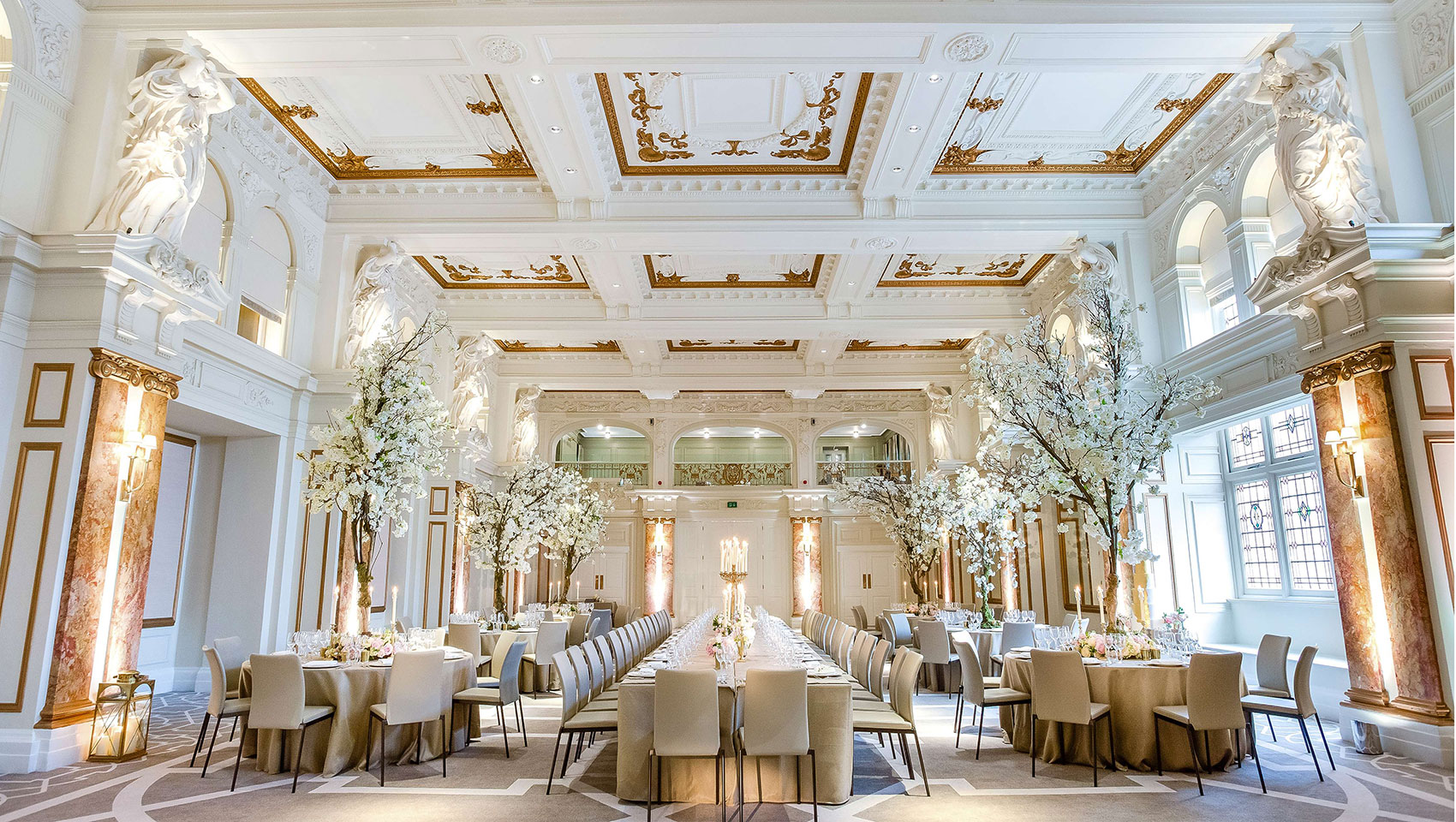 Location: Russell Square, London. Located in Central London a few minutes walk from Russell Square underground station makes it simple for guests to find and explore the city. Located in the Bloomsbury area of London there are many museums and restaurants surrounding the hotel area. A perfect central London spot!
Maximum Guest Capacity: You can fit a maximum of 200 guests in the ballroom which is pretty lovely!
Prices: Per person rates start at £120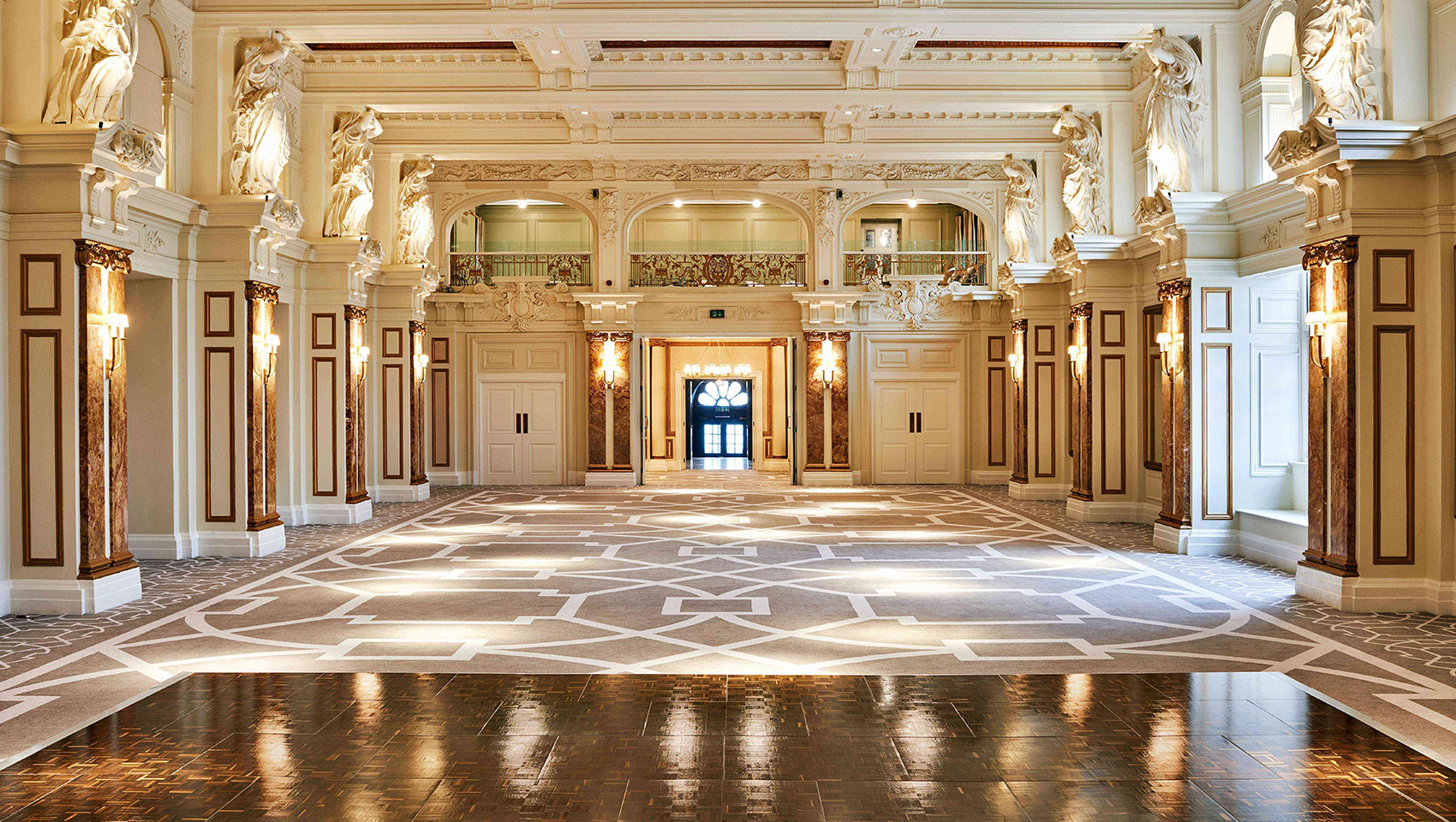 The Kimpton Fitzroy London  dates back to 1898. After closing the hotel and finishing an £85 million renovation, the hotel opened as a Kimpton property in 2018. There are SO many amazing options to eat and drink in throughout the hotel and lets not forget the photo opportunity, it is full of amazing design oh and did I mention, the ballroom also has windows with natural daylight, that's a HUGE deal!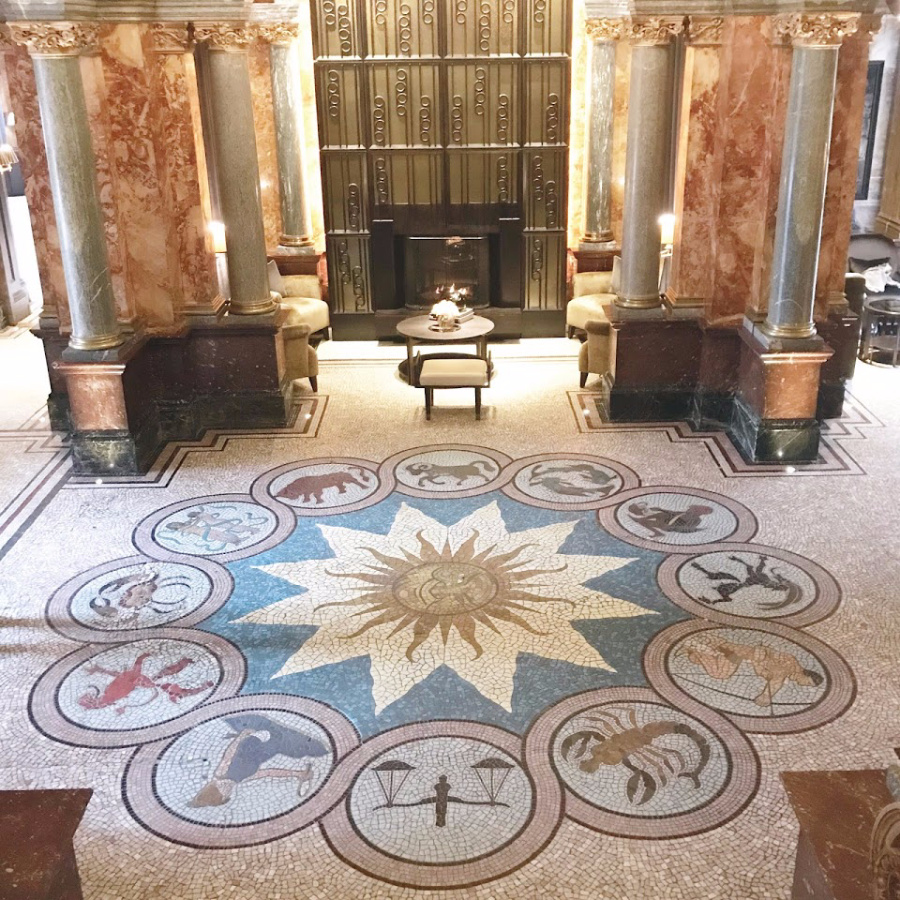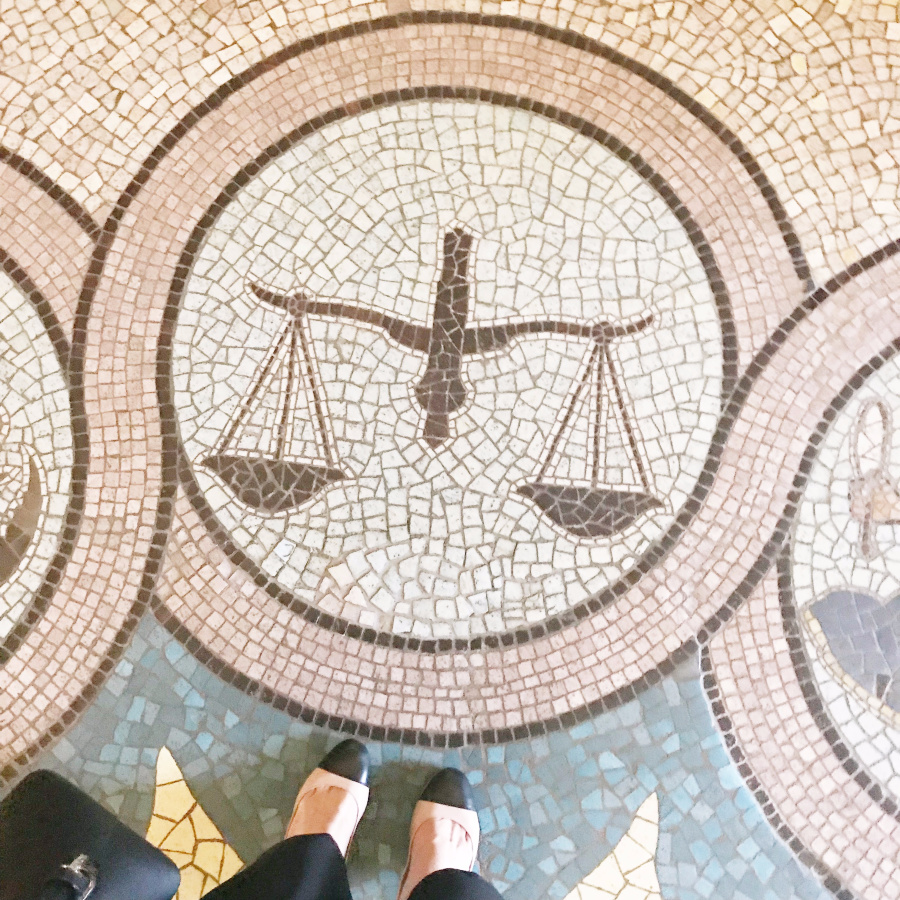 Reasons We Love It Here:
This mosaic astrology floor at the bottom of the main staircase is epic. What a gorgeous place to have photos taken!
There are four amazing options onsite for drinks and dining that are all fabulous. You and your guests can dance the night away in the ballroom and then reserve an area at the awesome bar Fitz's for a toast to the evening!
The restaurant Neptune is such a stylish space for a modern wedding couple. Something a bit different but if you are looking for something interesting, a buy out of the space can be AMAZING in this setting!
The Ballroom is grand but also its gorgeous and white. Why does that get us excited? Well, it allows so many different themes and designs to fit well in the space. High ceilings and natural light on one wall, the ballroom rocks.
Palm Court. Ok, lets have every meeting in this space forever. How about a rehearsal dinner under the trees, or a post wedding brunch, sigh, you are inside, but you feel as if you are in a lovely garden!
With so many different options in venues, we love that the reception spaces in this property are in a hotel! Your guests can dance the night away and wander upstairs to their beautiful newly renovated room without having to arrange transportation home.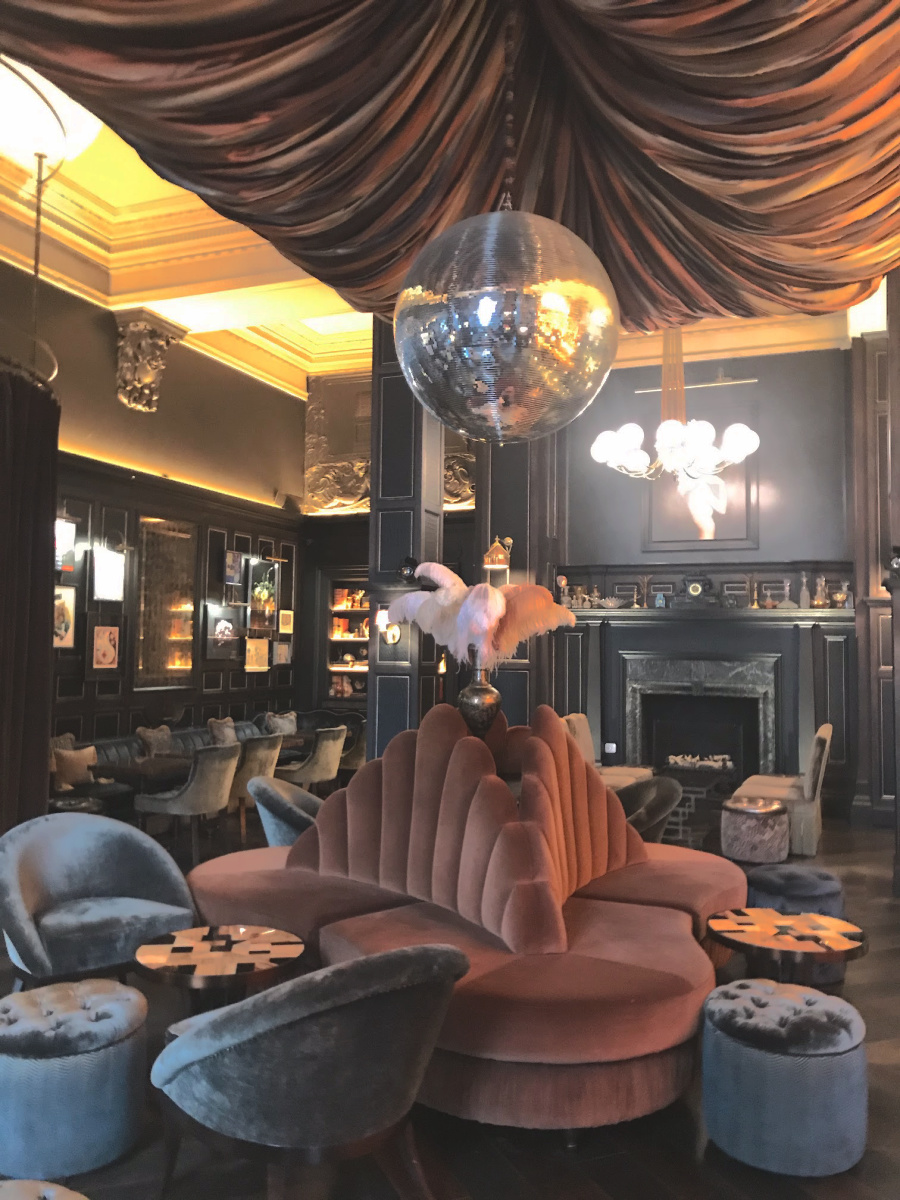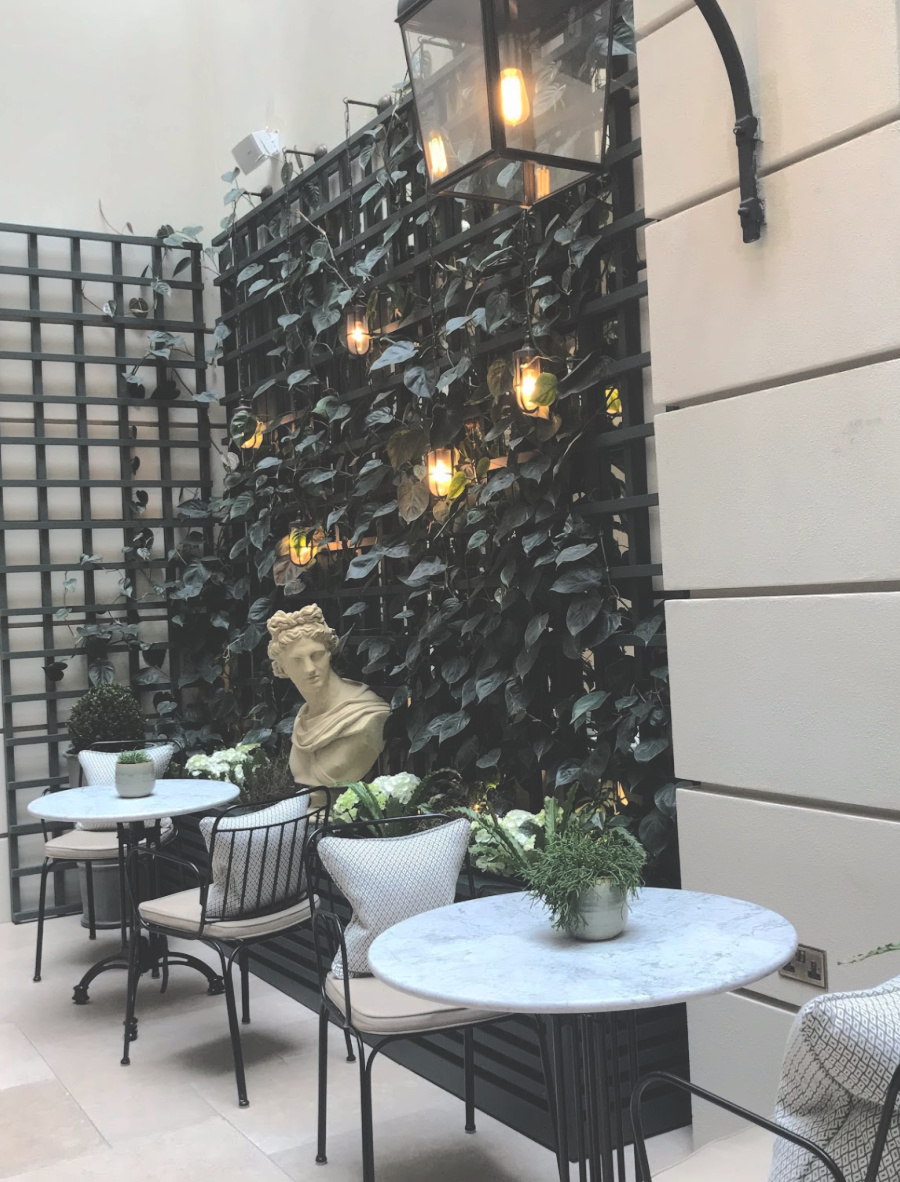 The Kimpton Fitzroy is a modern and grand place to host your party! We love it and would love to work with you there! Let us know if you want to sit down and talk about plans, we would love to meet you. Contact here! xoxo – Rebecca
Did you enjoy this post? Pin it on your Pinterest board to remember the details!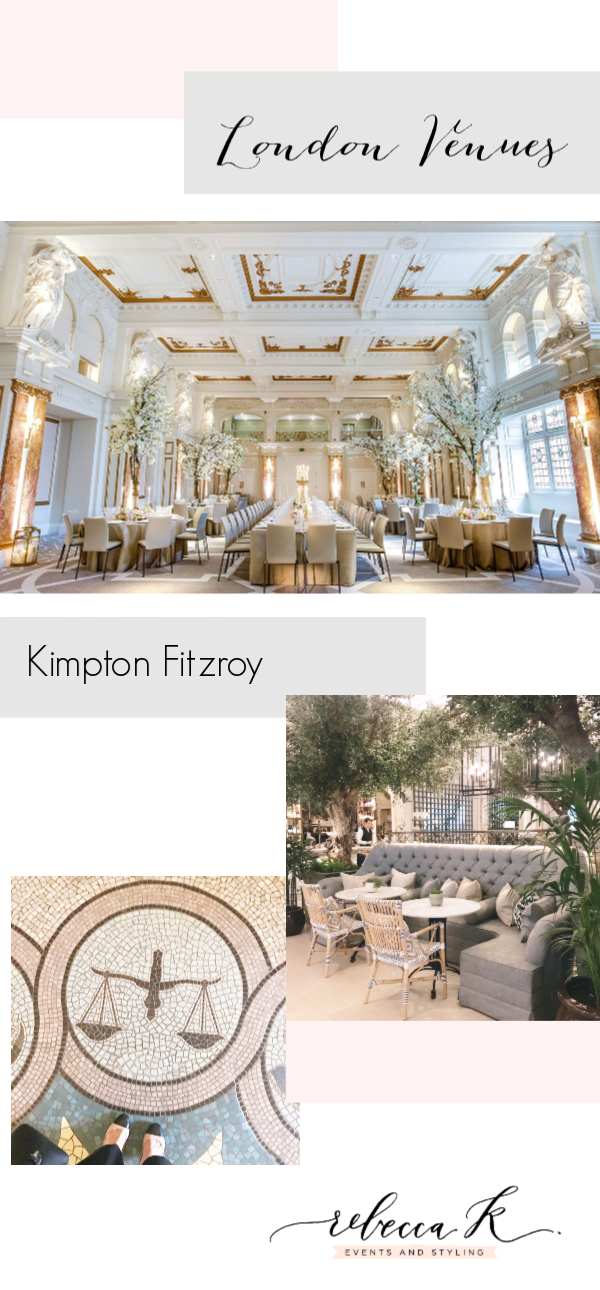 {Photo from  Exterior Hotel: Travel Daily Media , Ballroom Set Up: David Michael Bradford , Photos from Rebecca K. Events Instagram , Neptune Photo from Business Traveller }