Being an American wedding planner living and working in London, I was obvisouly super excited around the Royal Wedding festivities this past month in the UK! I myself got married in London and when I moved here, there were certainly a few customs here that I was not familiar with back in the States. Weddings happening during breakfast, the groom facing the alter, where are all of the cocktails before dinner? A few weeks back, I was asked by
Forbes magazine
on some of my
thoughts on differences between US weddings vs. UK weddings. You can read the entire article
HERE
. Below are a few of my thoughts on a few of them. I wonder what Meghan thought about this, did she see the differences. Well, I mean, hers was a royal affair, so arriving to Windsor Castle was a different event all by itself!
Are you an American bride getting married in the UK, I would LOVE to hear your thoughts if you have found some traditions different. Are you a UK bride that likes some of the American traditions? Get in touch, let me know!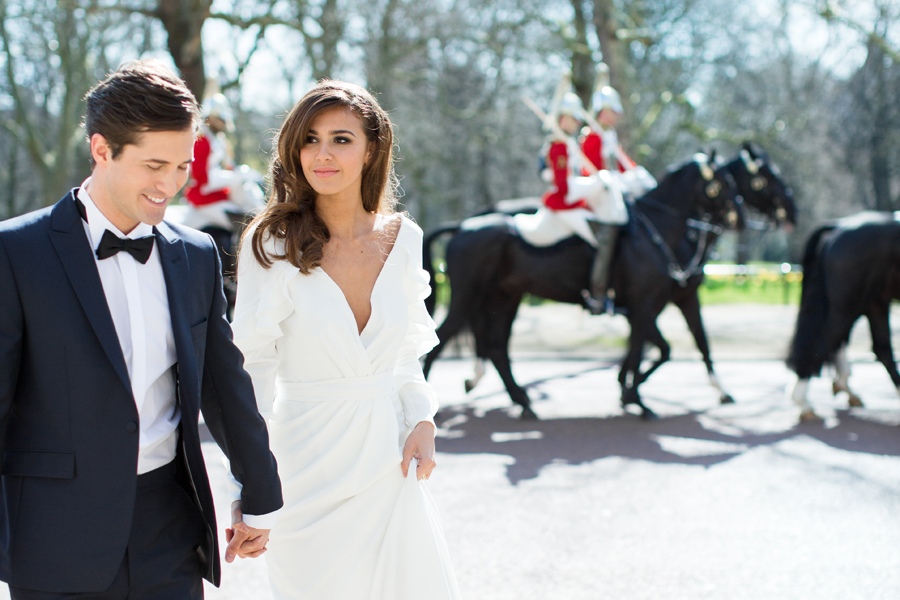 The biggest surprise for me about planning English weddings?
The Evening Guests – I was really surprised at how common it was to have additional guests invited to the evening reception that were not invited to the ceremony OR the dinner. At first I thought this was only at if you were trying to stay on a strict budget but became surprised that a mix of couples have evening guests and will make that portion cash bar. I have come to learn that a lot of couple want to keep the ceremony and their main reception a bit more intimate with friends and family they have known for years and then in the evening, create more of a party feel with possibly newer friends from work or that they have met more recently, which is where the evening guests join.
The Wedding "Package"- 
 I find this more common here in the UK. I would describe
my planning
as very not package. I customise everything for my clients from the invites, the drinks, the furniture guests sit on, the waitstaffs uniforms, etc. so often I do not believe a package from caterer or venue will work.  I found it quite common in the states that brides were looking to customise EVERYTHING. Name and personalise the drinks on arrival, create specialty table linen for the dinner, create a menu that included bespoke items from places they travelled together etc. This being said, the past six years I have been here in London, I do think that this is changing a lot  in the UK and I have seen UK brides changing a lot. Maybe this is influenced by the blogs and magazines, but people are getting more and more unique and less of just what their sister did.
No Speaking for the Ladies – The ladies often do not speak. When in the States it is quite common for both the maid of honour AND the best man to give a speech, here in the UK it is common for only the fathers and the best man to give a speech, sorry ladies. Often the speech is a bit more of a roast I have found then a sentimental speech, but it is always different really. I was so happy to hear that Meghan Markle have a short speech at their wedding. It was their day, if you want to, thank your guests for being part of the day and say a few words!
Who Is Paying – It is very common for the Bride to pay for the bridal parties dresses unlike in the US, if that happens it is QUITE nice but not usually common.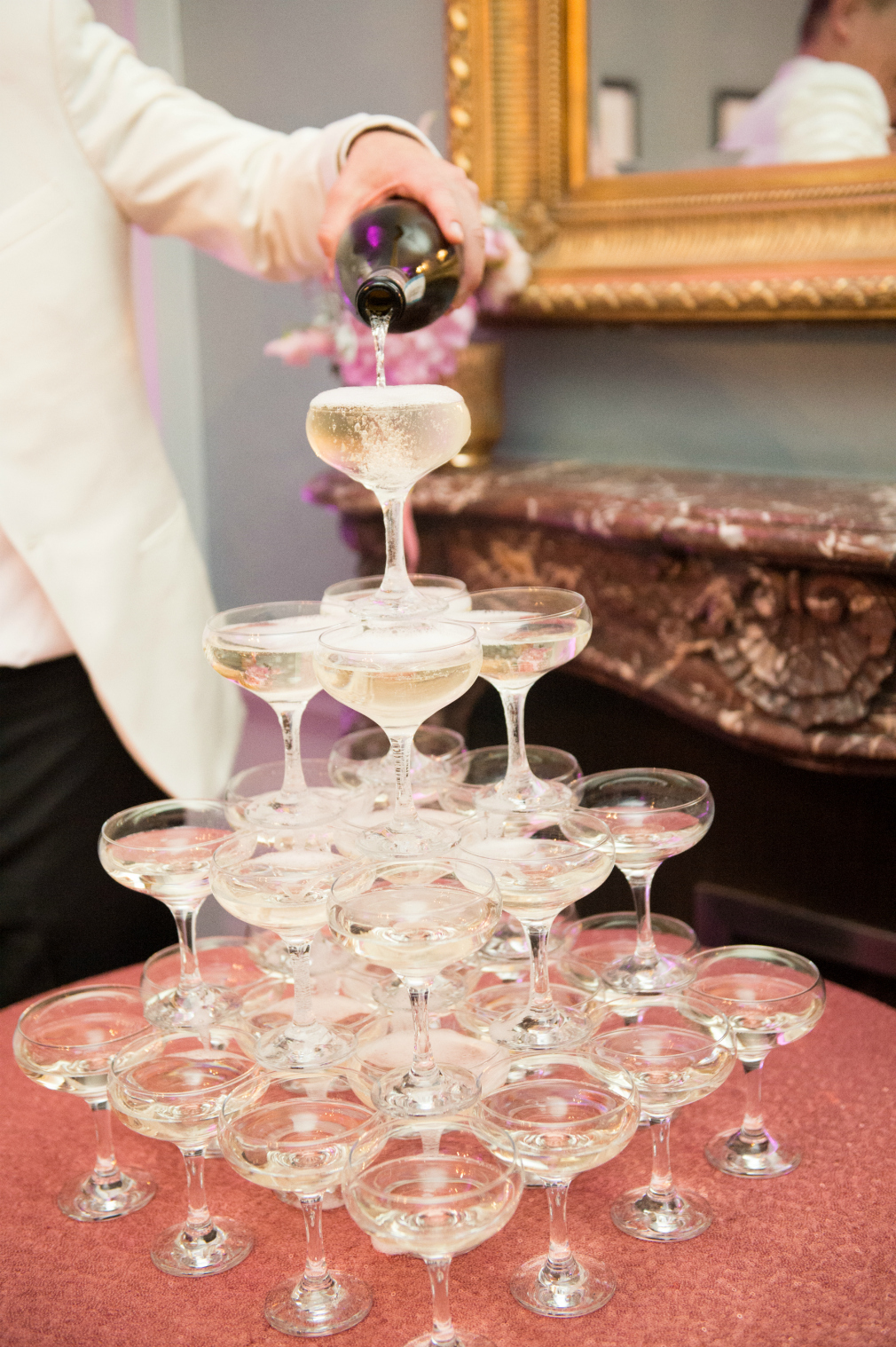 Drinks – My experience I have found is that in the States it is common to have cocktail hour before dinner and actual cocktails are served. It is very popular and has become common over the years to serve a couple of themed drinks along with with wine and bubbly during the reception. In the UK I have found that usually it is only bubbly offered for the first hour, no wine or beer, just bubbly and non alcoholic. While it is changing I still see this to be the most common. This also goes with the post dinner reception/dancing, the bar is often wine and beer and sometimes a cash bar. In the US it is quite common for a couple to offer mixed drinks.
Where You Can Get Married – In the US you can really have your wedding anywhere! You see a pretty field and want to have your wedding ceremony there, great. In the UK I was surprised on how strict the laws are about what area you can get married in and that it must be licensed. However, there are ways around this. A lot of couples will have a smaller ceremony at the registrars office and then say their vows in front of guests on their wedding day with a celebrant, this is a great way to say I Do with your nearest and dearest around.
UK Traditions I Love!
Hats –
 I LOVE that it is common in the UK for women to wear fascinators or hats to a wedding! The guests at the royal wedding
embraced it in style
and it was fabulous!
The Length of the Wedding – I think UK weddings tend to last longer and celebrate longer. It is common in the UK to have a ceremony at Noon or 1:00pm and party until 200am when in the US ceremonies sometimes do not start until 3pm or 4pm and the party will end at midnight.
Confetti – LOVE that showering the newlyweds with confetti as they exit their ceremony is common in the UK. There are HUNDREDS of stores that specialise in selling only wedding confetti, crazy. However, I love this tradition!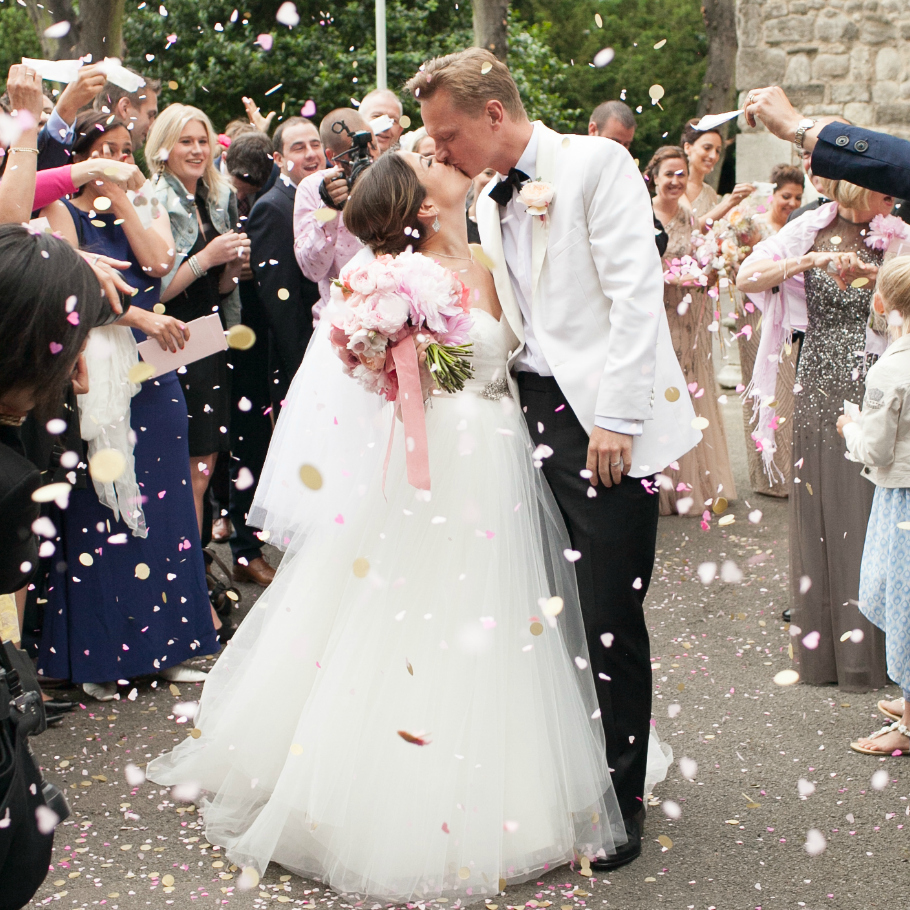 Garden Weddings – I do love when couples mention they are having their reception in their parents garden. As an American you picture a small cute garden, intimate and nice. It usually ends up being in a LARGE marquee in their parents huge back yard of their gorgeous English manor home. We love this!
The term "Wedding Breakfast"
Wedding Breakfast. Wow, so many clients were requesting to have their reception during breakfast. A brunch reception, I thought that was the coolest idea to be so common. No. That was a new one for me. The term wedding breakfast can be used even if the meal is in the evening. The term actually comes from the meaning that the couple would be fasting before the wedding ceremony and the meal after was the first meal together and the first meal of their day, the Wedding Breakfast.
The Cake
My first wedding I planned in London when the cake ceremony was ready to happen I asked the caterer numerous times for a small plate and two forks and I kept wondering why they thought it was such a strange request. WELL, unlike us Americans who actually slice a piece of cake and take a bite from it together as a couple, in the UK the couple often will just place a small cut in it and thats it, done.
Also, when I started requesting a small box to save the top tier of the cake in they assumed I wanted a fruit cake on the top, as that is customary here. Nope, just a sponge cake with icing like the rest of the cake. Americans traditionally save the top tier for their first wedding anniversary, keeping it in the freezer for a year. We do not assume that the cake is going to taste as amazing as it did when we first had it, it is the tradition behind it. In the UK the top tier is made of fruitcake and is then eaten when the couples first child is born.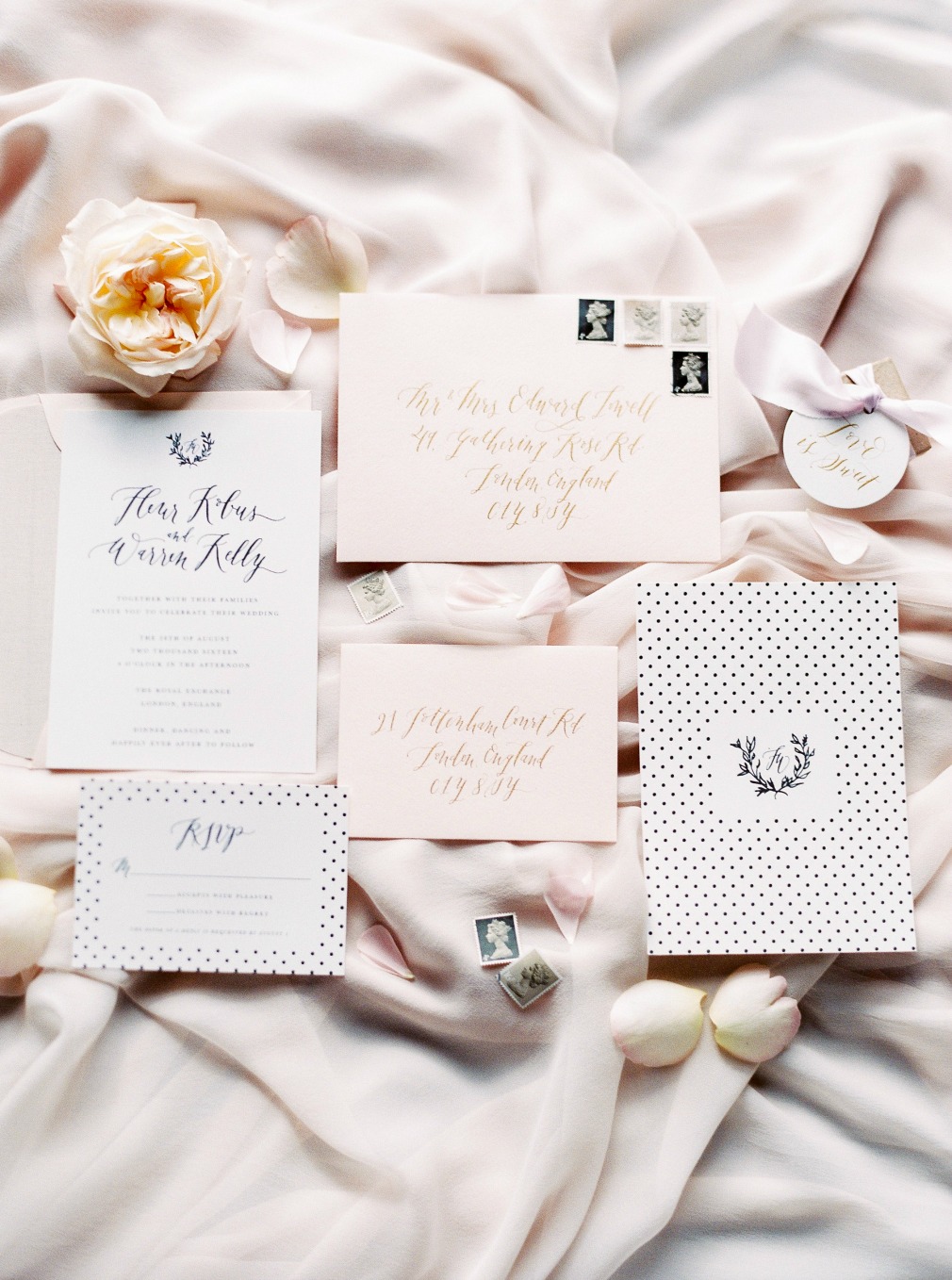 .
xo Rebecca
Did you like this post? Share it on Pinterest!